How to create a LinkedIn carousel?
2
minutes
LinkedIn is a social network intended for B2B players, and it is full of functions and possibilities not always exploited or known by its users, yet very useful. Here's one: the LinkedIn carousel.
Why creating a carousel?
While carousels are used more and more by brands and seasoned LinkedIn users, many still do not know this format and its value, namely, to optimize the dwell time of the LinkedIn algorithm.
A carousel will allow you to:
Generate more engagement on your post.
Boost visibility and audience on your post.
Drive more traffic to your LinkedIn profile.
Increase your notoriety on social media.
Increase your click-through rate on advertising links to your website.
Target your typical customer during your end of carousel call.
Here, we will speak about the free format which is natively offered for everyone and not the advertising format that you can find in the LinkedIn campaign manager.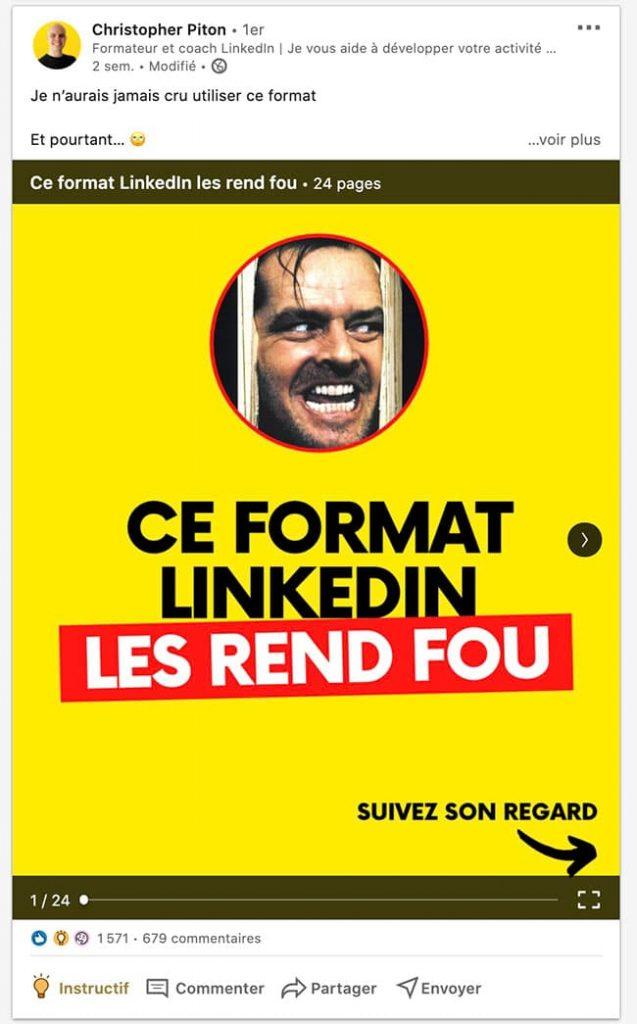 How to create a LinkedIn Carousel?
Very simple, even if the process may seem strange; you have to go through the creation of a PDF document and share this document before publishing it:
Start by creating a PDF of several pages that will correspond to the different slides of your carousel on LinkedIn. We invite you to optimize the creation of your slides to maximize the impact of your message. Indeed, do not hesitate to use different colors for your messages or to add images to your text.
Then go to your post and click on the document icon to the right of the post creation interface. By clicking on it, you can then "Share a document" which will allow you to add the PDF document that you have created and then turn it into a carousel.
Click on the icon.

Download the document you want to turn into a LinkedIn carousel to support your post.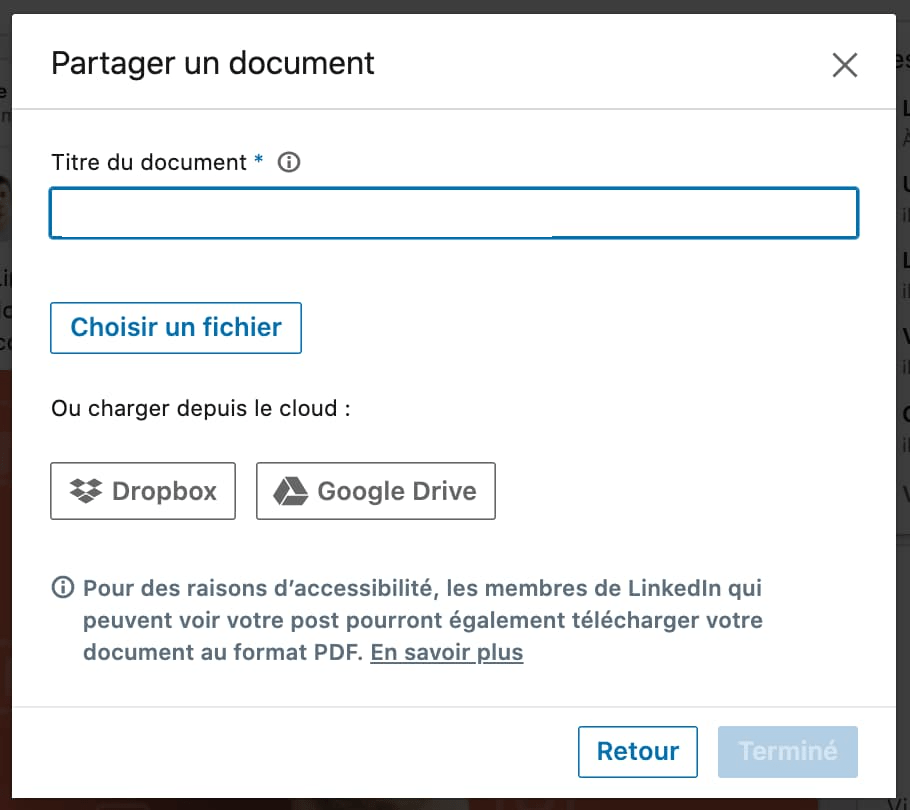 Once chosen, you can share the document that will turn into a LinkedIn carousel and don't forget to optimize your post with a catchy ad and hashtags to improve reach.