What is the best scenario?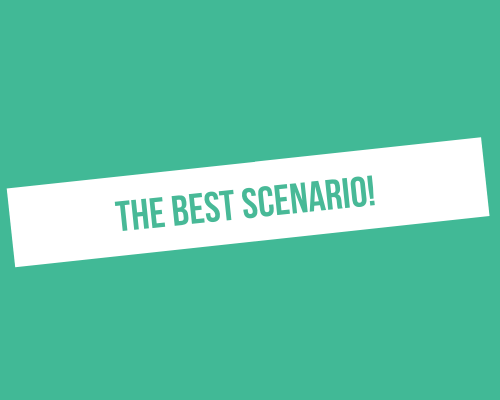 4
minutes
That's it, you have finally started using scenarios with ProspectIn! Do you feel a little bit lost with the different scenario models at your disposal? Don't panic, this article explains the different scenario models and their advantages.
How to use scenarios?
As a reminder, the LinkedIn scenario functionality (here) allows you to sequence your actions between them under certain conditions and certain delays. It is a very convenient feature to expand your network by maximizing your acceptance rate. But also to send contacts with automatic follow-ups, or to launch a succession of messages to your 1st level contacts.
Whether you want to prospect on LinkedIn, send a newsletter to your LinkedIn contacts or simply expand your network, there is a scenario model suited to your needs.
You cannot change the conditions. However, you have the possibility to modify the delays as you wish.
In this article, we will distinguish scenarios aimed at people with whom you are not connected from scenarios targeting people with whom you are already connected.
People with whom you're not connected
The best scenario for expanding your network while maximizing your conversion rate: Arrow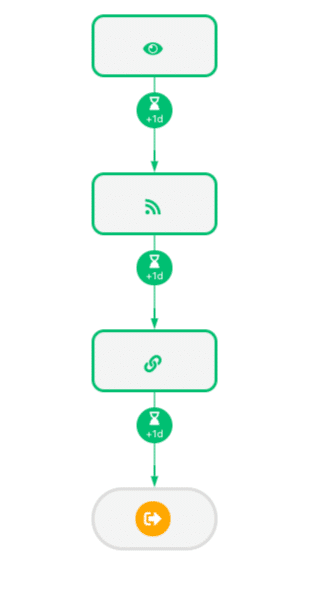 The first action in this scenario is a profile visit, to draw attention to your profile. The second action is a profile follow, which further reinforces your interest in the person (see the advantage of using the visits and profile follow features). Finally, the 3rd action is a connection request, in order to get in touch with your prospect.
The first 2 steps allow you to make yourself known to your target before sending them a connection request. Allowing you to significantly increase your conversion rate. Some people will even add you directly following the visit or you following their profile.
The basics to prospect on LinkedIn : Homeland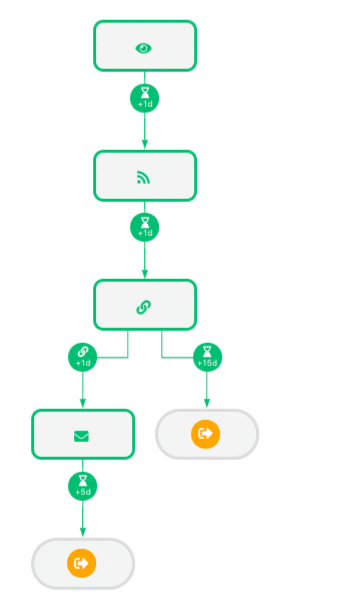 In this scenario, we use the same structure as the previous model, in order to boost your acceptance rate. The difference with the Homeland scenario lies in the message that is sent after acceptance of your connection request.
Indeed, once your prospect has accepted your invitation request, a message is automatically sent. However, the time between accepting the invitation and sending the message must be respected. This article explains in more detail how delays work in scenarios.
Advanced LinkedIn prospecting: How I met your mother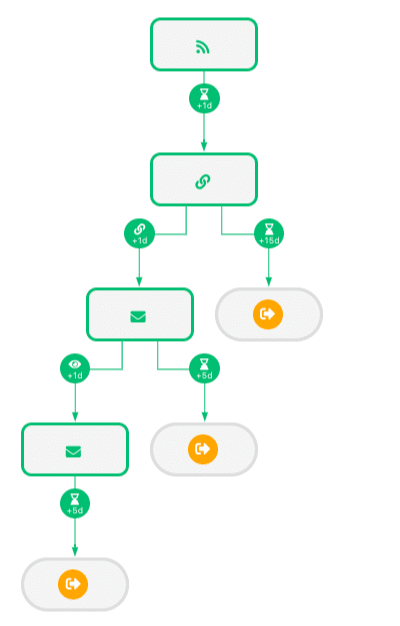 Make way for serious things. With this model, you always send a follow-up message after acceptance of the invitation.
But this time you automatically send a 2nd message to your prospect if it has not responded to your 1st message after X days.
The second follow-up is particularly effective in reminding your offer to prospects who have forgotten to answer you (and this happens more often than you think!).
People to whom you're already connected
Broadcast your newsletter on LinkedIn : Charmed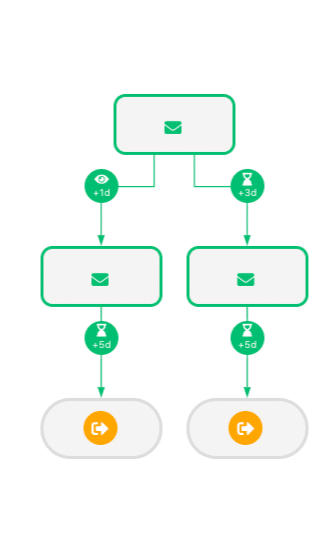 Unlike the previous scenarios, here you will need to be connected with the person in order to use it.
This scenario allows you to send a first message (containing your newsletter for example). Following this first message, a second message is sent according to a condition: message seen or message not seen.
Seen/not seen condition
This condition makes it possible to differentiate:
The contacts

who saw your 1st message

, but that haven't answered you (you will be able to send them a follow-up message in your 2nd message by asking them their opinion on your newsletter, for example)
Contacts who

did not see your 1st message

. Here you will have the opportunity to send them your initial newsletter, perhaps using a different approach.
Of course, as with all scenarios, when a prospect in a scenario sends you a message, it automatically exits the scenario.
What? You still have doubts about using the scenarios? I can only advise you to read our article on how the scenarios work.
Here you are, you now have all the keys in hand to choose your scenario on ProspectIn! 😁


Guillaume
Chief Operating Officer @ ProspectIn 😎